http://www.outfittrends.com/stylish-shoes-to-wear-with-boyfriend-jeans/
Prior to reading this post our lovely fashionistas you might like to know what is boyfriend jeans and how you wear it with differend outfits. Most women find themselves a bit stuck when it comes to what shoes are appropriate to wear with boyfriend jeans. Rolled up boyfriend jeans have a unique shape and as such, certain shoes will compliment the look. But what styles of shoe are ideal? Well, Outfit Trends bring you 30 different  types of footwear to wear with boyfriend jeans. Remember though you are not limited to these styles so have a look at the images as well for extra influence.
(1)Caged Heels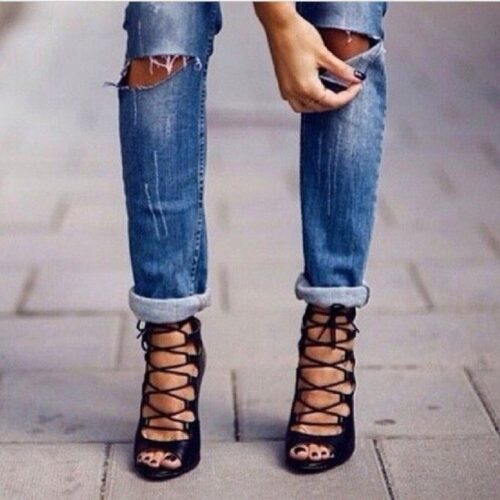 Caged Heels offer a sexy twist on boyfriend jeans. As stated in previous articles, caged heels are a simple way to break up a black colour which occurs with plain boots. An array of colours can be chosen from. The brighter the colour, the brighter the outfit and a bigger sense of confidence and sexiness will be achieved.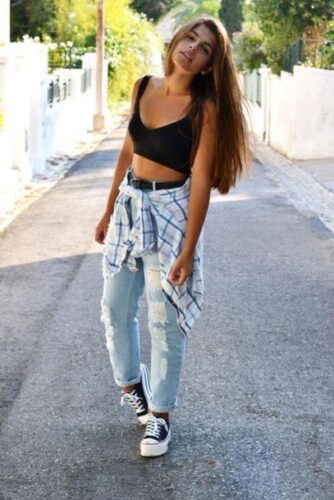 (2)Low Top Sneakers
This type of shoe is great for that sneaky, cheeky showing of ankle. Boyfriend jeans are not so fitting and so create a baggy look and lack of leg shape. Low top sneakers give this look a more feminine and shaped finish by showing a little flesh. Dark or bright coloured low tops are acceptable and ar the perfect footwear during the summer period.
(3)Ankle Booties

Chunky heeled or stiletto, this style of shoe is also great for adding a girly look to boyfriend jeans. Ankle booties can be peep toe for extra zing as they will cover the ankles. Why not go for ankle booties which have an outside zip or sparkly heel? Little touches such as these will give the outfit a little bit more detail.
(4)Pointed Pumps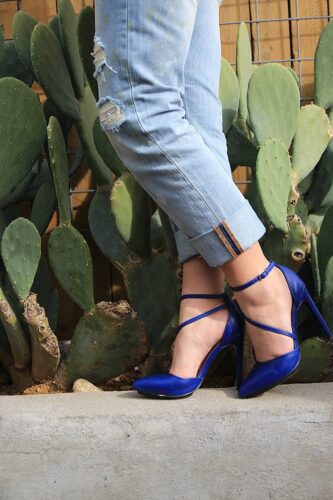 Plain pointed pumps will give your look a slinky yet casual image. This type of shoe adds a sense of elegance to boyfriend jeans. Try a pair of rounded pumps if points are not for you. These will also give a more sophisticated look as well as keep you comfortable.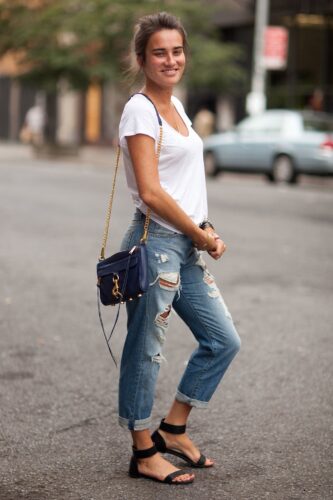 (5)Flat Sandals

Flat sandals are the typical summer beach style shoe and come in such a vast amount of shapes and styles that finding your ideal pair is as easy as pie. This shoe is perfect for a casual but smart look with boyfriend jeans.
Addition Tips to Wearing Boyfriend Jeans

Roll up jean hems to a size that suits you, your physique and also your choice of footwear. Some shoes will benefit from a larger hem than others. It is also wise to remember that stiletto and points will give the legs length and the whole image a sleek and slim look. Try and be adventurous with your choice of shoe. With a wide range of styles and colours, patterns and embellishments make your shoe stand out from the crowd. Match a belt with your shoes for extra finesse. This will bring added energy to the whole outfit.
Why not check out the combinations of shoe styles with boyfriend jeans below and discover your own perfect look.
(6) BoyFriend Jeans with Trainers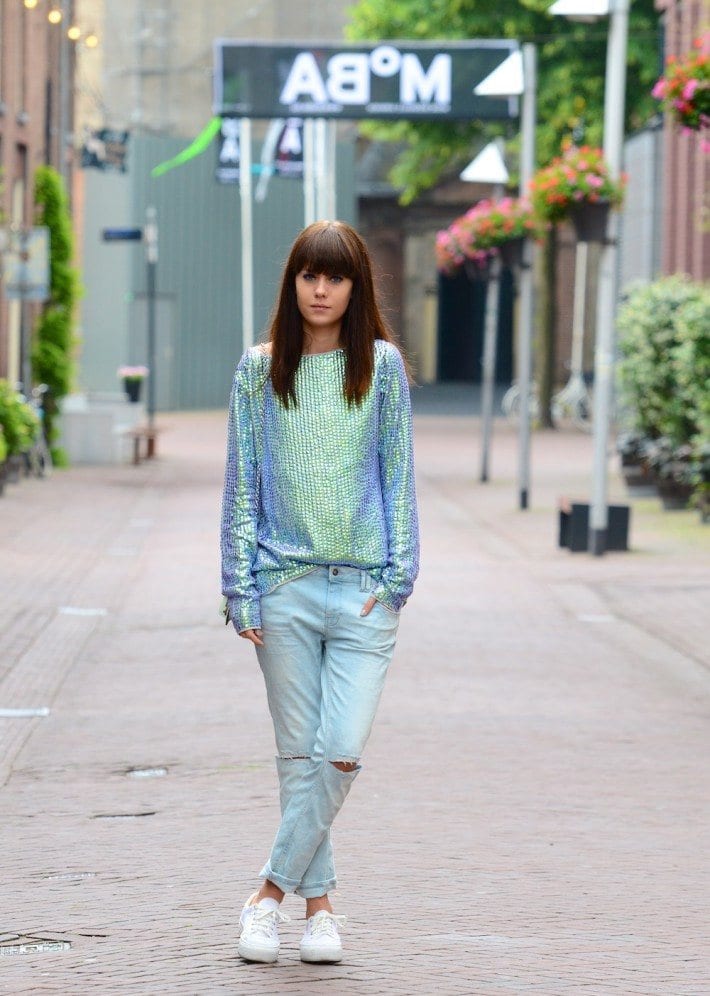 (7) Ripped BoyFriend Jeans with Long Boots
Also see What outfits to wear with Long boots for Chic Look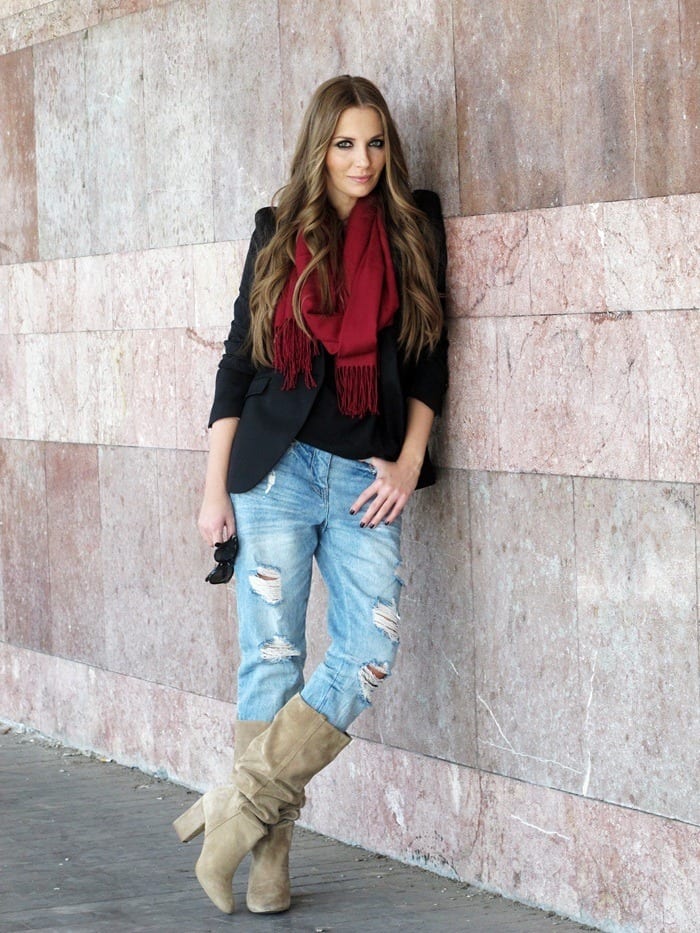 (8)Distressed BoyFriend Jeans with T bar Heels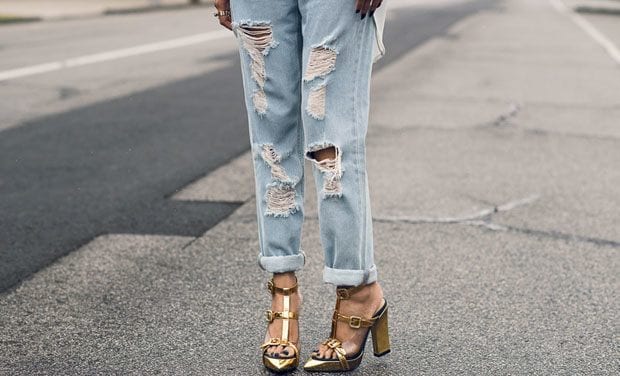 (9) BoyFriend Jeans with Buckle up Boots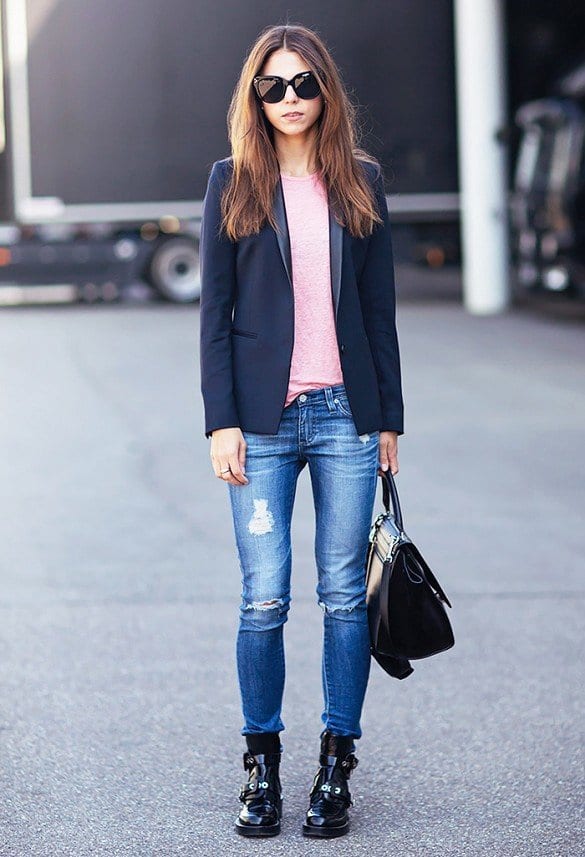 (10) BoyFriend Jeans with Chunky Chelseas
(11) BoyFriend Jeans with Flat Sandals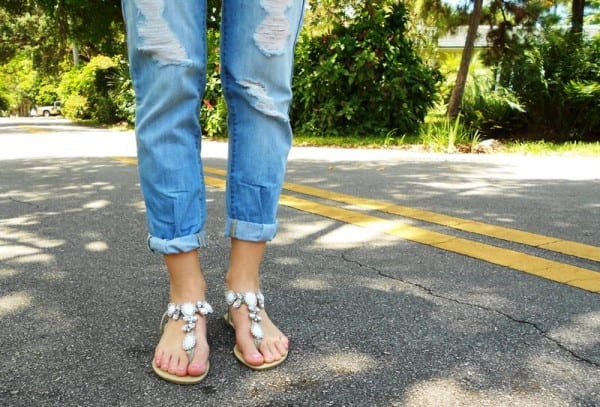 (12) BoyFriend Jeans with Timberlands
Also see What outfits to wear with Timberlands for Chic Look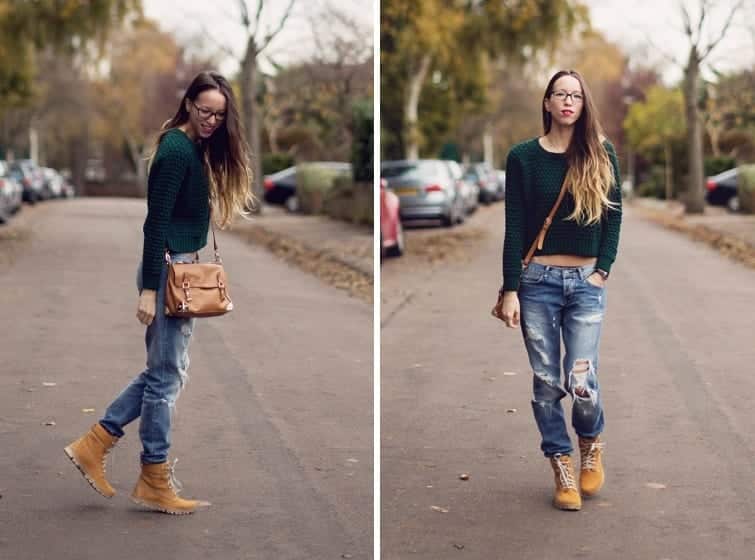 (13) BoyFriend Jeans with Flats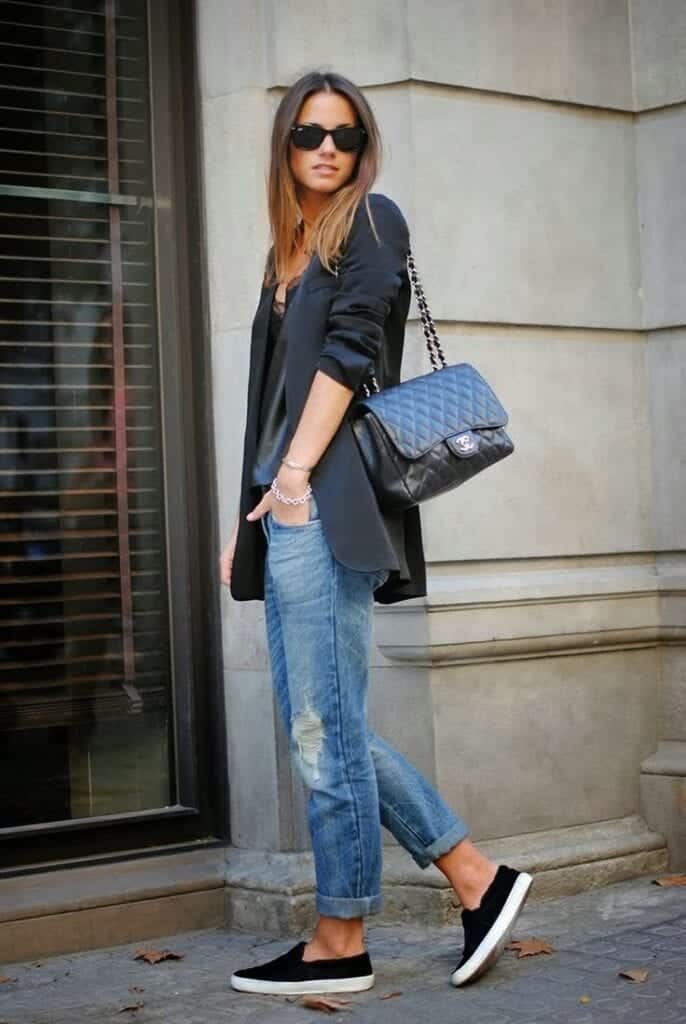 (14) BoyFriend Jeans with Jordans
Also see What outfits to wear with Jordans for Chic Look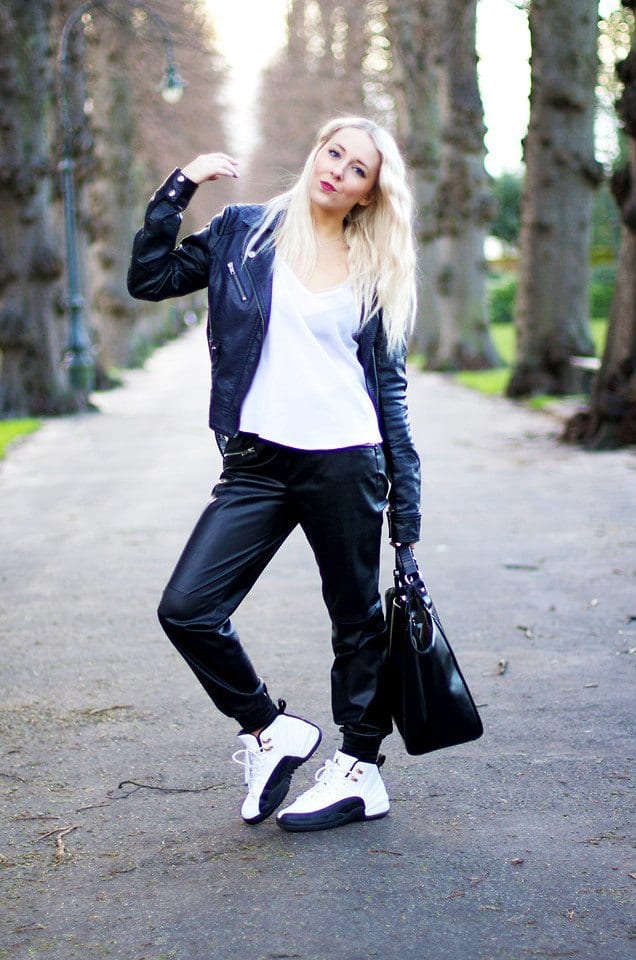 15 – Birkenstocks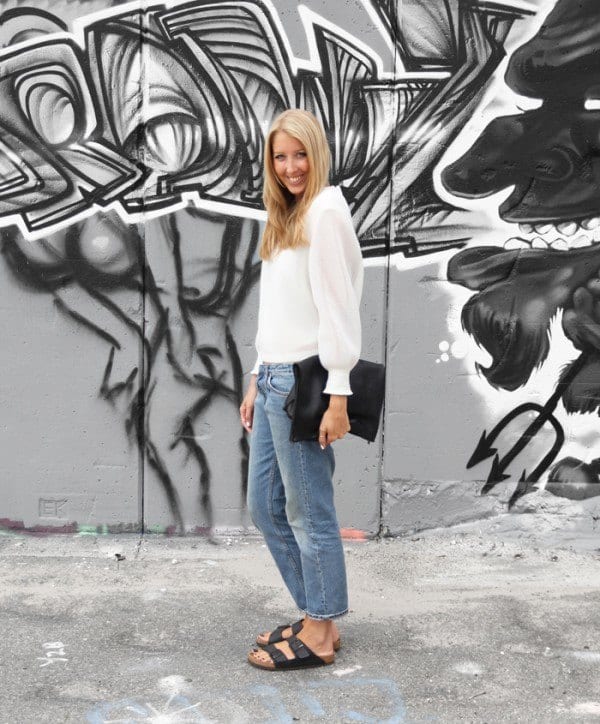 16 – Gladiator Heels
(17) BoyFriend Jeans with Vans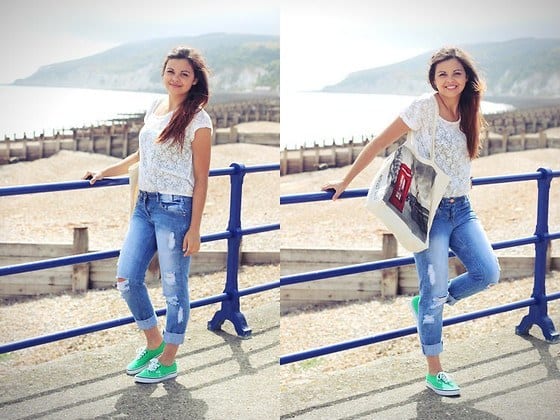 (18) BoyFriend Jeans with Wedge Heels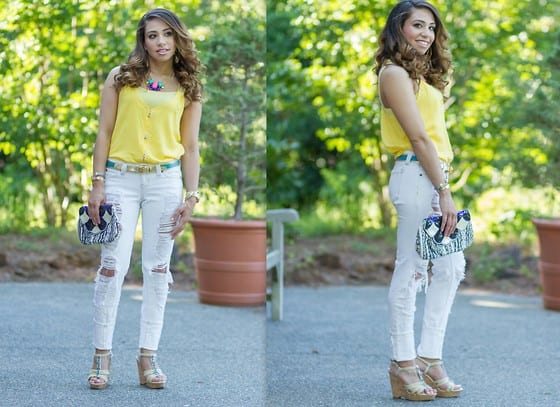 (19) BoyFriend Jeans with Combat Boots
Also see What outfits to wear with Combat Shoes for Chic Look
Source: FameFlynet Pictures
(20) BoyFriend Jeans with Shinny Flats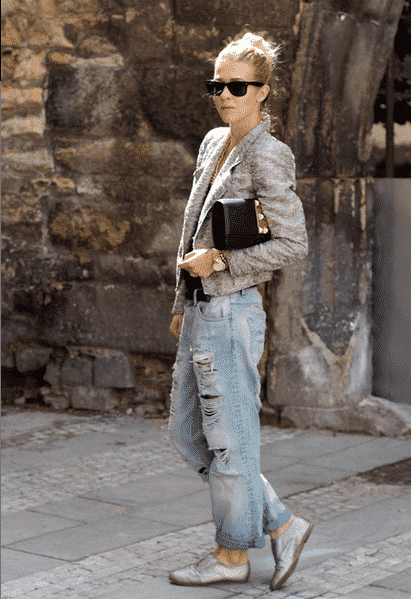 (21) BoyFriend Jeans with Converse
Also see What outfits to wear with Converse for Chic Look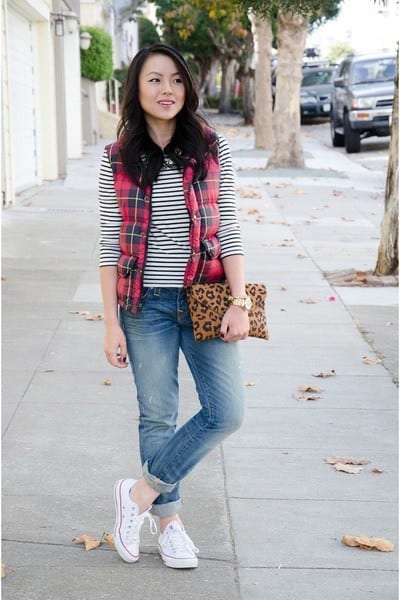 (22) BoyFriend Jeans with Biker Boots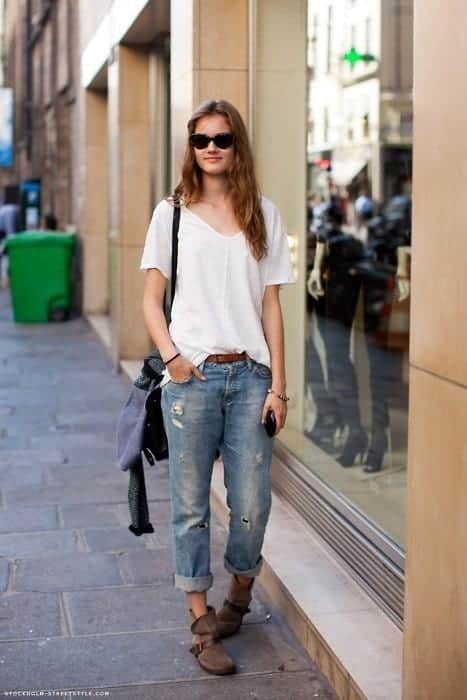 (23) BoyFriend Jeans with Platform Shoes
Also see What outfits to wear with Platforms for Chic Look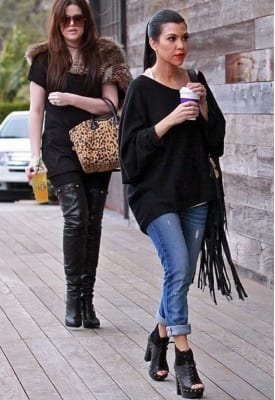 24 – With High top Wedges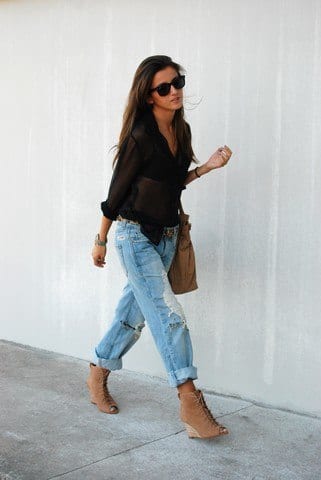 25 – Loafers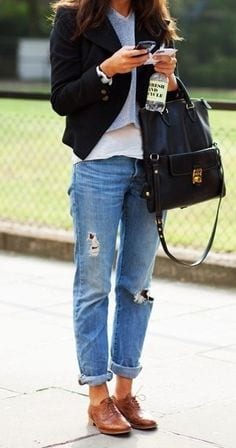 26 – High Tops Sneakers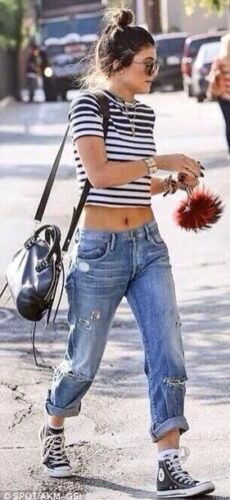 27 – Booties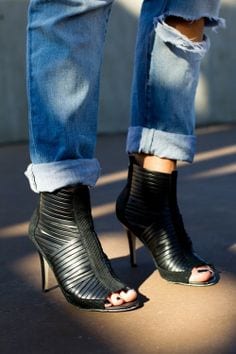 What Shoes Celebrites Wear with Boyfriends Jeans
 28 – Kim Kardashian With studded ankle booties
29 – Kendall Jenner in Peep toe booties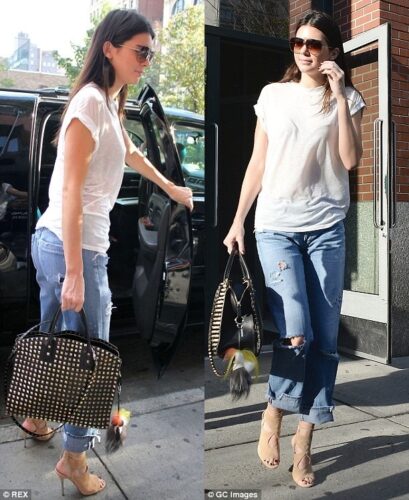 30 – Jennifer Lopez in flat flip flops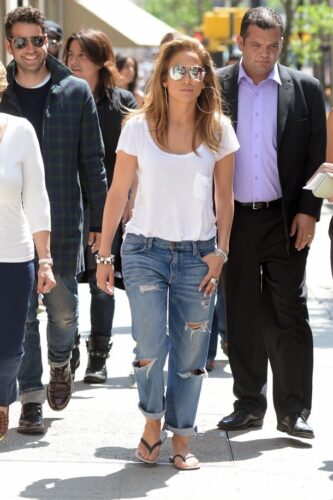 Read More on
30 Stylish Shoes to Wear With Boyfriend Jeans For Chic Look