http://www.outfittrends.com/cute-tomboy-style-outfits/
How to dress like a tomboy? what are the latest tomboy style fashion trends?Today outfit trends will reveal some great and simple tomboy styling tips.We will first cover the basics of this look then you can see some cute girls in tomboy outfits and few tomboy  celebrities  look.
Tomboy or androgynous style is perfect for the teenage girl who is not exactly into anything 'pink princess'. I was never really keen on girly things so experimented with the tomboy style for a while. This article is going to search the different ways a tomboy image can be achieved. Keep in mind that the tomboy look is to create a masculine feel which is suitable for a girl and since male and female body shapes are completely different, choosing the right attire is essential.(Also see how to dress goth).
Essential Tomboy Accessories.


For tomboys the main accessories are hats and ties. Trilbies are a perfect androgynous hat for a tomboy outfit. They add an 80's feel to any outfit as well as a sense of wealth. Trilby's were previously worn by well to do folks and were often seen at horse races. Ties are also a great accessory and add that touch of masculinity to any outfit. Being a tomboy, playing around with ties is even easier; why not experiment with it by only showing part of it? Or wearing it loosely? Chunky, colourful ties are brilliant for breaking up a plain coloured button up shirt.
Tops

Tomboy tops consist mainly of button up shirts and boat neck tops or jumpers. The button up shirt is typical men's attire and come in such a wide range of colours and styles that finding your ideal one is easy. Patterns are acceptable in the tomboy scene as are pockets so do not be afraid to experiment with either. Pockets are a great way to create the illusion of a not so busty chest which is essential for the tomboy look. Boat neck tops are fantastic for the same reason. Why not leave a button up shirt hanging out under a boat neck jumper? This gives a sense of relaxation and comfort and does not come across as too formal. Open blazers are also very consistent and these match perfectly to button up shirts and also plain or patterned t-shirts.
Bottoms


Jeans are the traditional tomboy style of leg wear. There is the style called 'boyfriend' jeans which are very popular in the teenage tomboy scene however skinnies are also acceptable. If jeans are not the style for you then why not try some drawstring trousers? These can change a whole silhouette with minimal effort. Why not pair skinnies with coloured sneakers? This style of footwear is very common with tomboys and again is found in a variety of colours. Why not match tartan sneakers with a tartan shirt? Tartan is a wonderful pattern which can be easily matched with a plain blazer. Do not use too much tartan though as this can overwhelm an outfit.
Long coats are also seen frequently with tomboys. The perfect length for these is between the hip and knee. They too have a certain silhouette which adapt beautifully to the female figure and add a touch of masculinity.
Lets see the outfits combinations pictures now.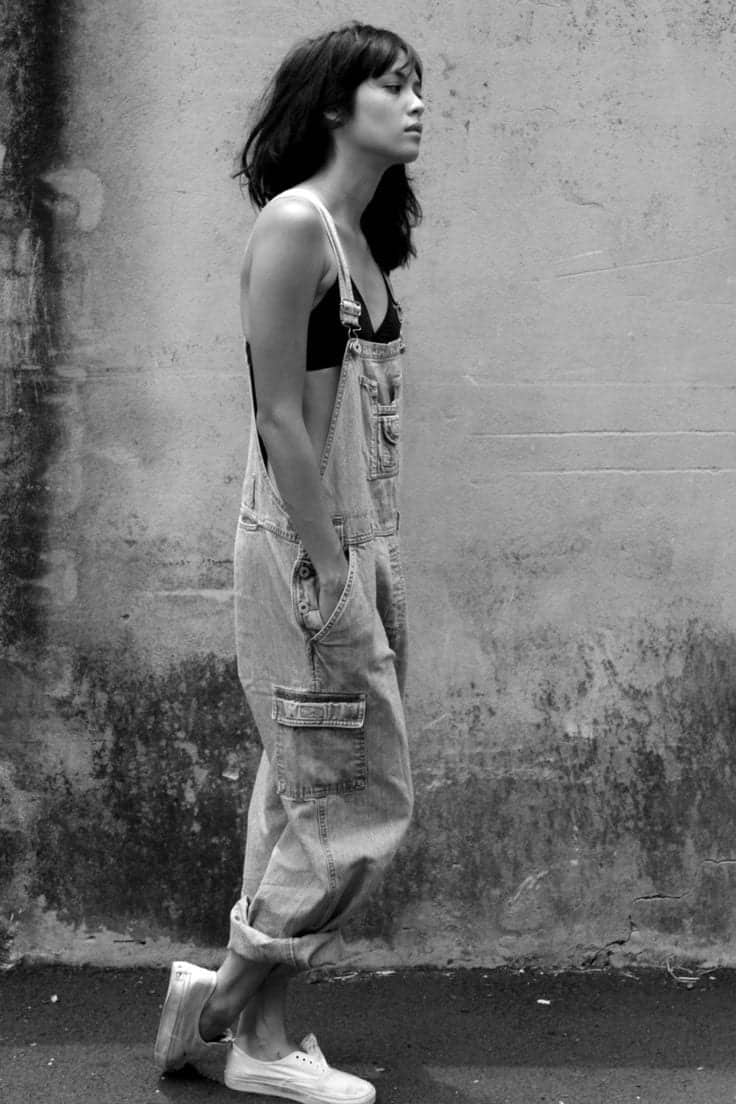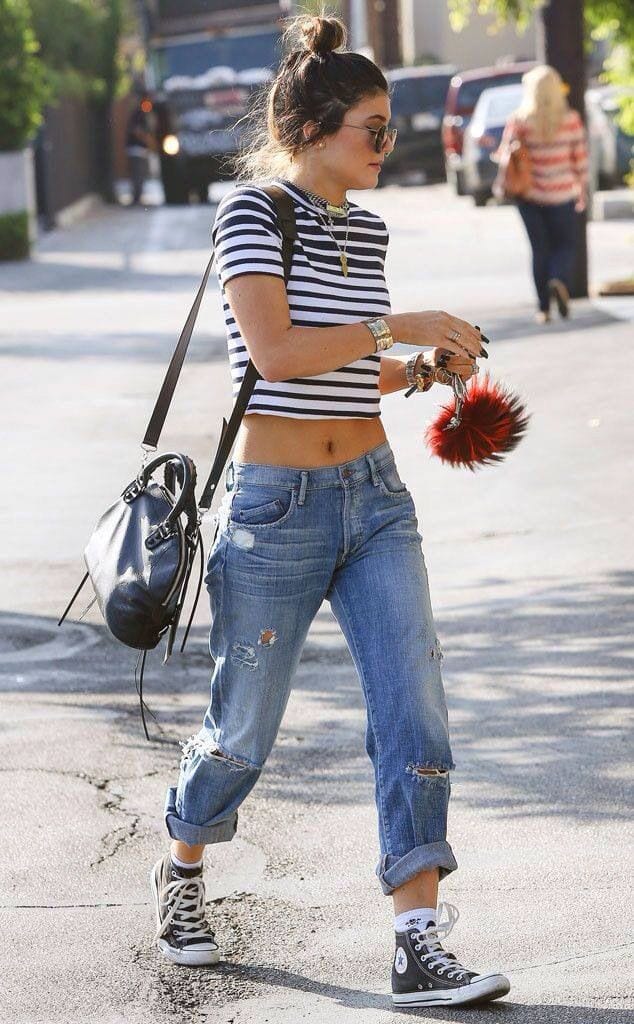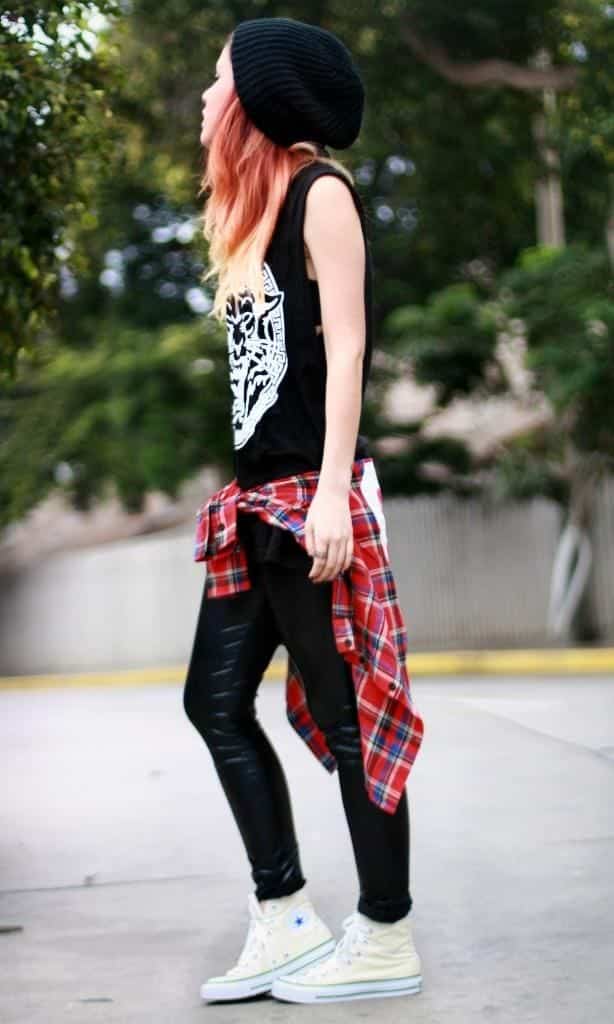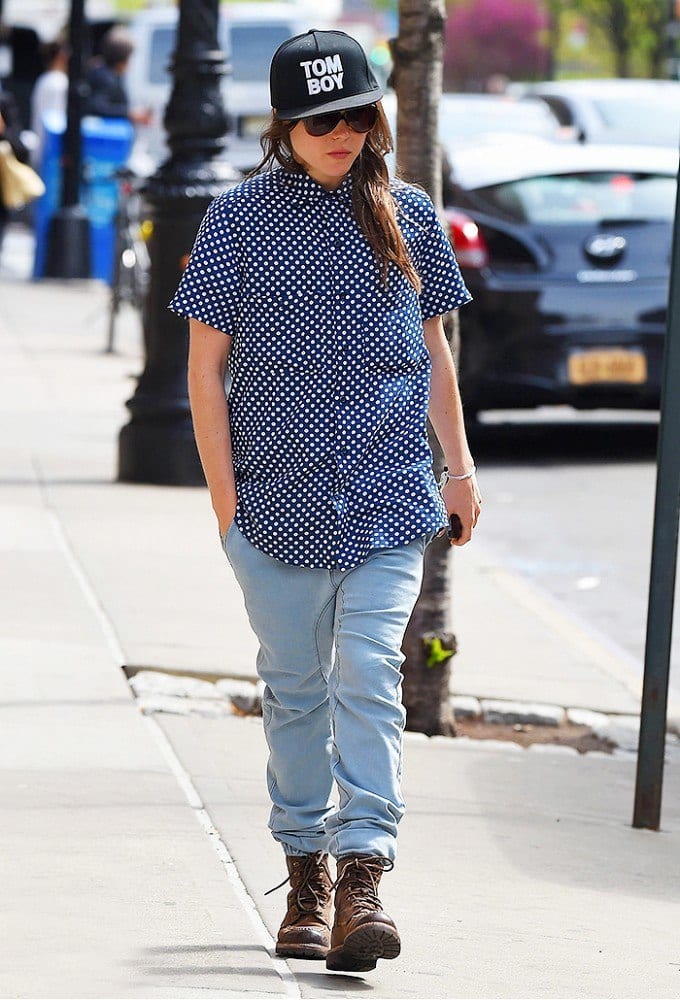 Cara Delevingne Tomboy Look.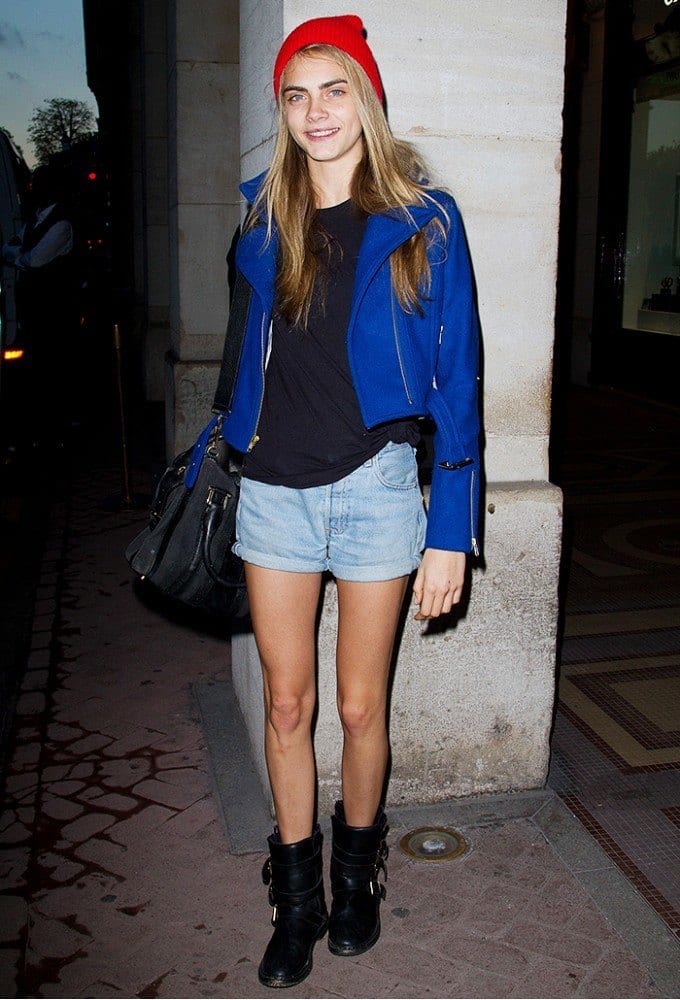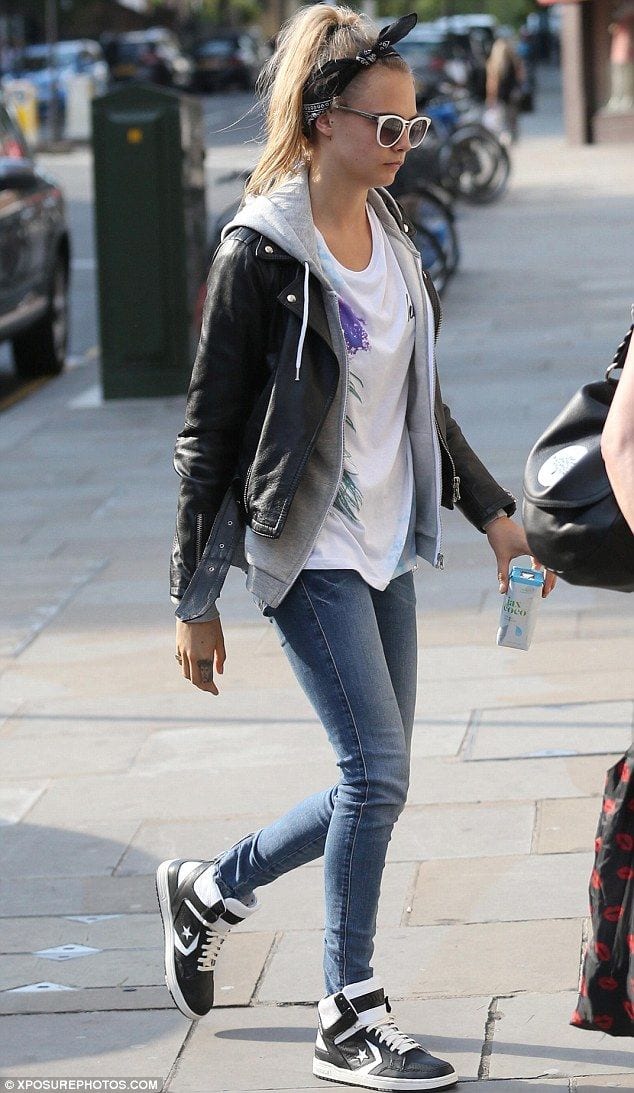 Kristen Stewart Tomboy Style.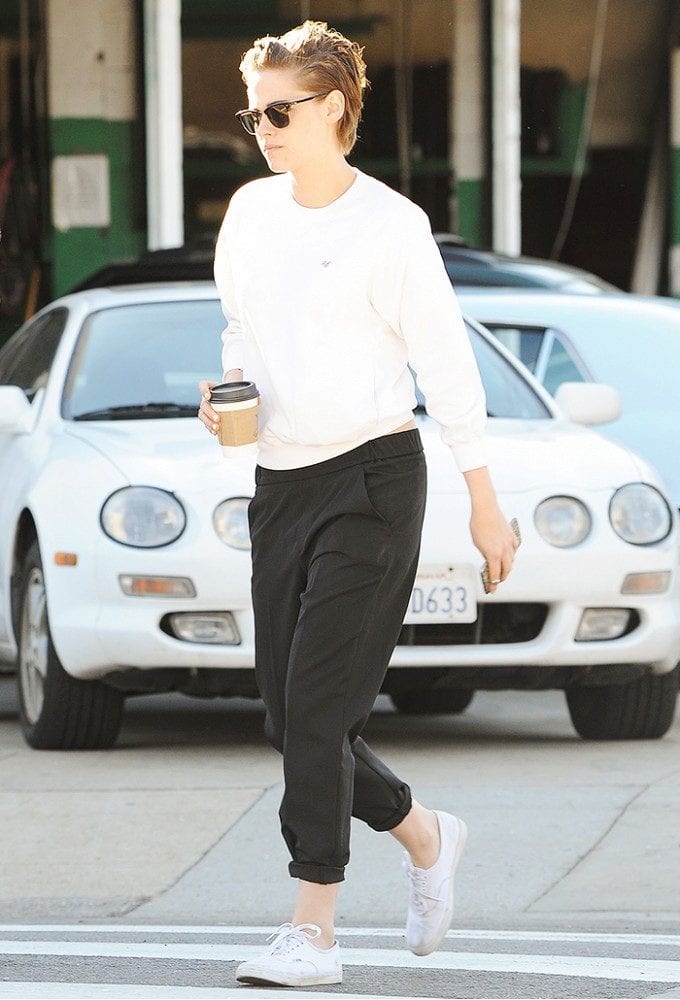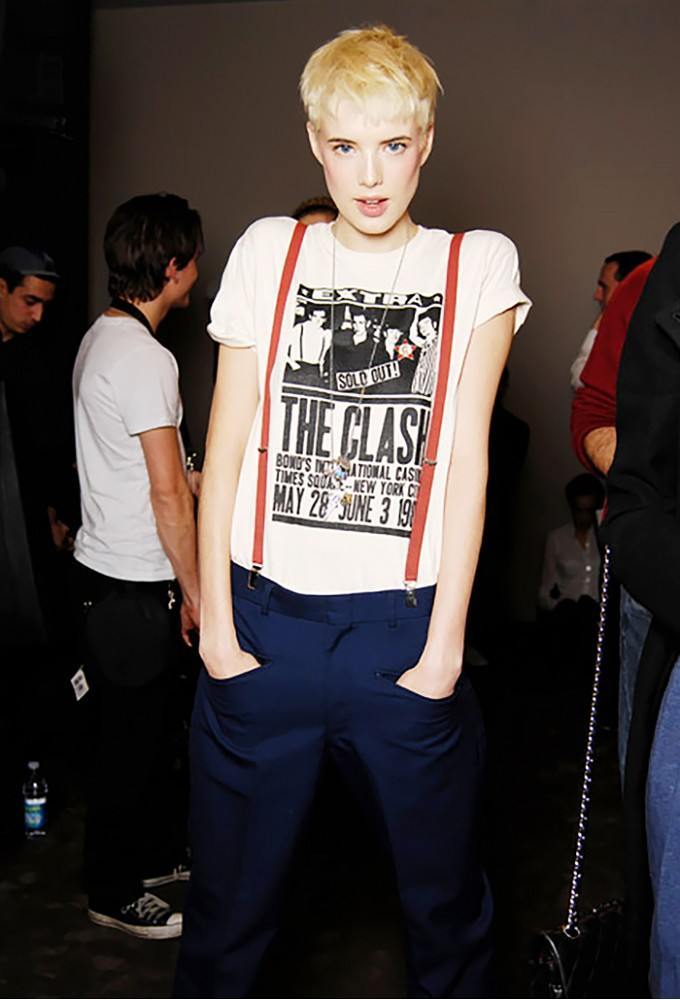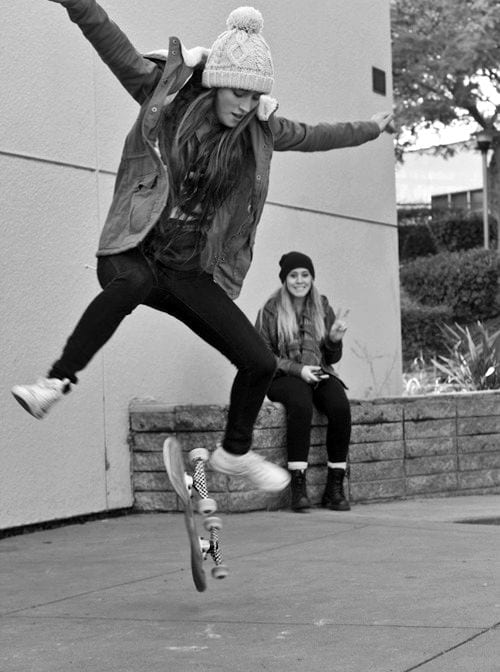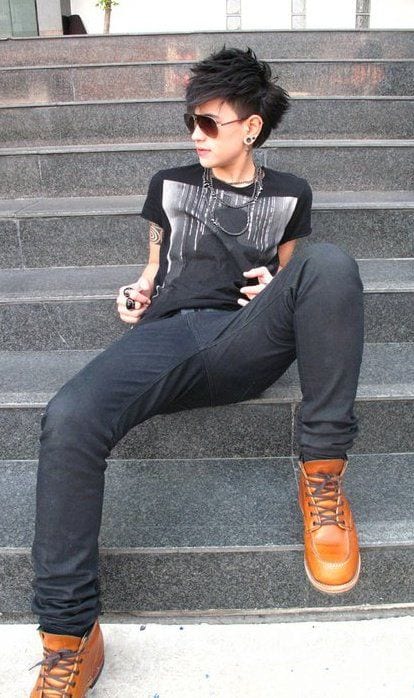 Yes you can wear skirt for tomboy look.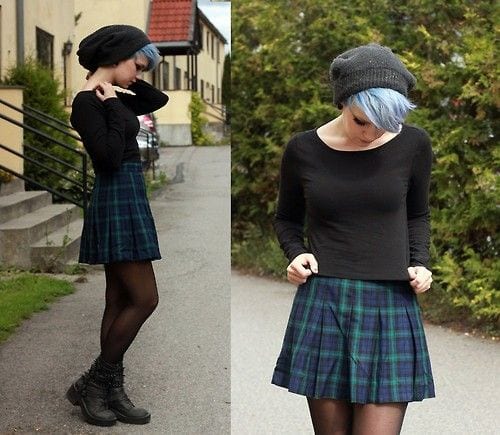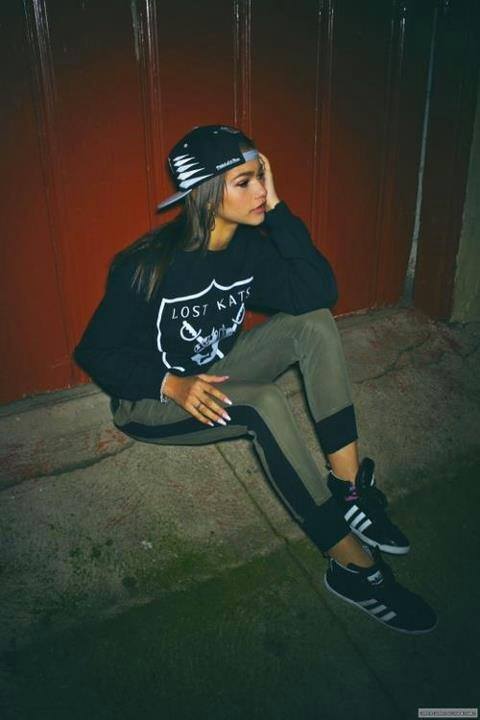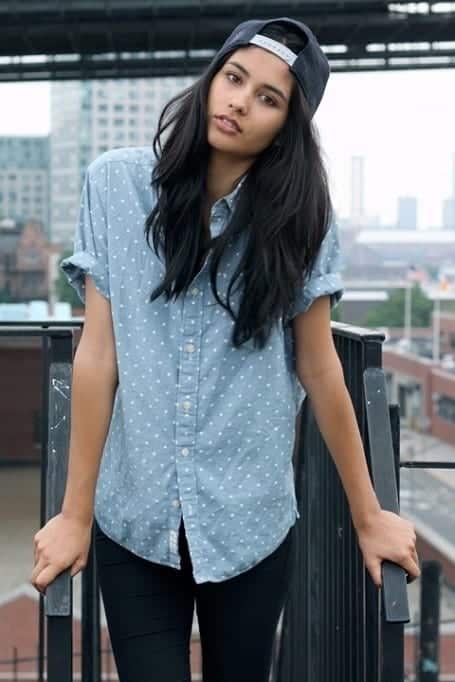 A perfect Tomboy Hairstyle. 
 Ripped Jeans with Timberland Boots.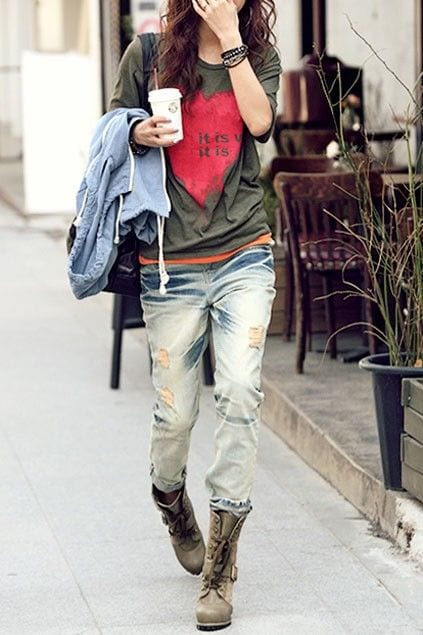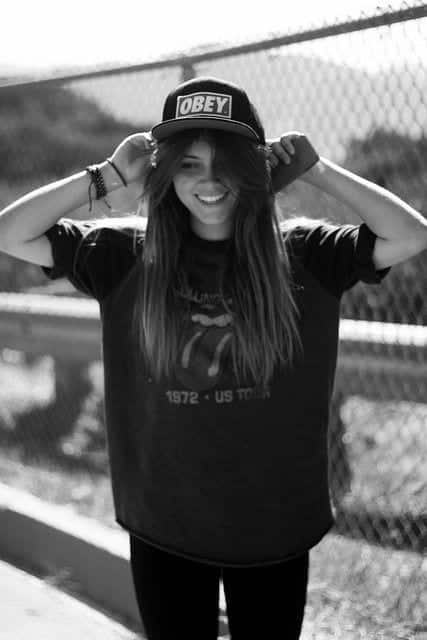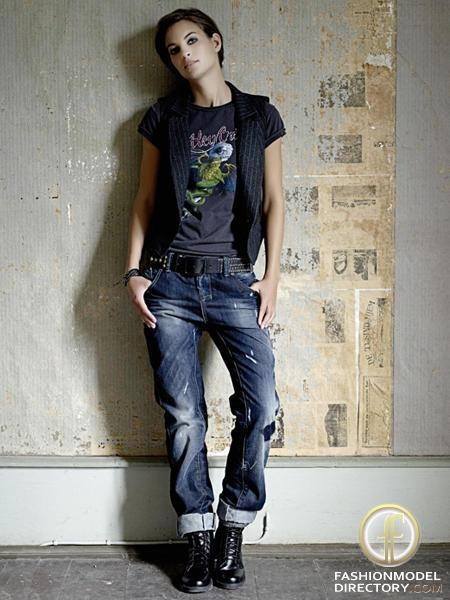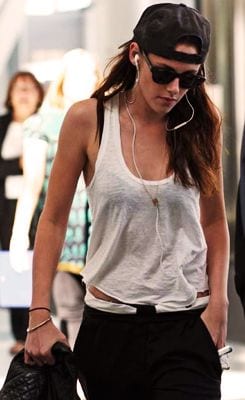 Read More on
20 Cute Tomboy Style Outfits for Teenage Girls This Season